Site Build Infrastructure Service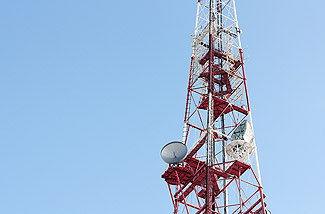 Lightning Networks also specializes in the installation of cellular communications towers, co-location sites, and other wireless communications facilities. We can also provide you with the management, manpower, and resources to get your communications project built on time and within budget. We are able to offer you the following advantages over others:
Prompt Project Delivery: Our project managers are on ground and on site to exercise tight controls over ongoing projects hence shortening the completions time.
Experience: Because we have been proving trained Manpower for major Vendors like Huawei Technologies for over Four (4) years now, we have accumulated a huge reservoir of highly skilled engineers, thus making our deployment smooth and accurate. Our engineerswork all around Nigeria and theWest African sub-region.
Quality Control: Our Project Managers are on ground throughout quality control and superior service ensures you get what you want and get it right the first time.
In addition we are able to provide you with the following services:
Operational and Maintenance Service
Lightning Networks offers full service cell site Maintenance Service.We will provide your company with one stop shopping for all your regularly scheduled cell site maintenance including, generator, air conditioner, fire extinguisher, tower maintenance, etc.
We have the capacity to provide your company with current and updated database of all your cell site maintenance via our web based portal 247.