Cable Management Services – Structured LAN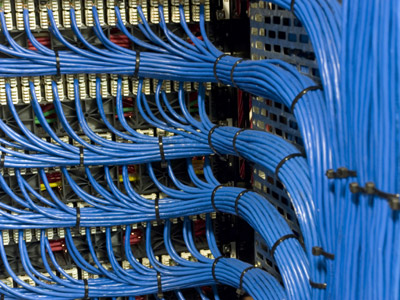 Lightning Networks provide cost effective and high performance Structured Cabling Infrastructure Services for Networks.
Our structured cabling system provides a platform upon which an overall information system strategy is built. We design and build flexible cabling infrastructures nationwide – structured cabling systems that support multiple voice, data, video, security and multimedia systems regardless of their manufacturer.We are a "one stop shop" for all your organization network infrastructure needs. We will help you evaluate, design and install the optimum integrated system for your company.
Our Engineers painstakingly run and terminate structured Network Cables with detailed precision. In addition, they test and tag every single cable on the network. Upon successful testing, we hand over site to client for commissioning.
Our installation engineers are skilled in the latest installation guidelines and new technologies. Their experiences are brought to bear in the following:
Copper Infrastructure Cabling Solutions
Fiber Optic Cabling Solutions
Specialized Cabling Solutions
Low-voltage Cabling Solutions
Green Data Centers
(Structured cabling and or good cable management practices contribute to making green data centers)